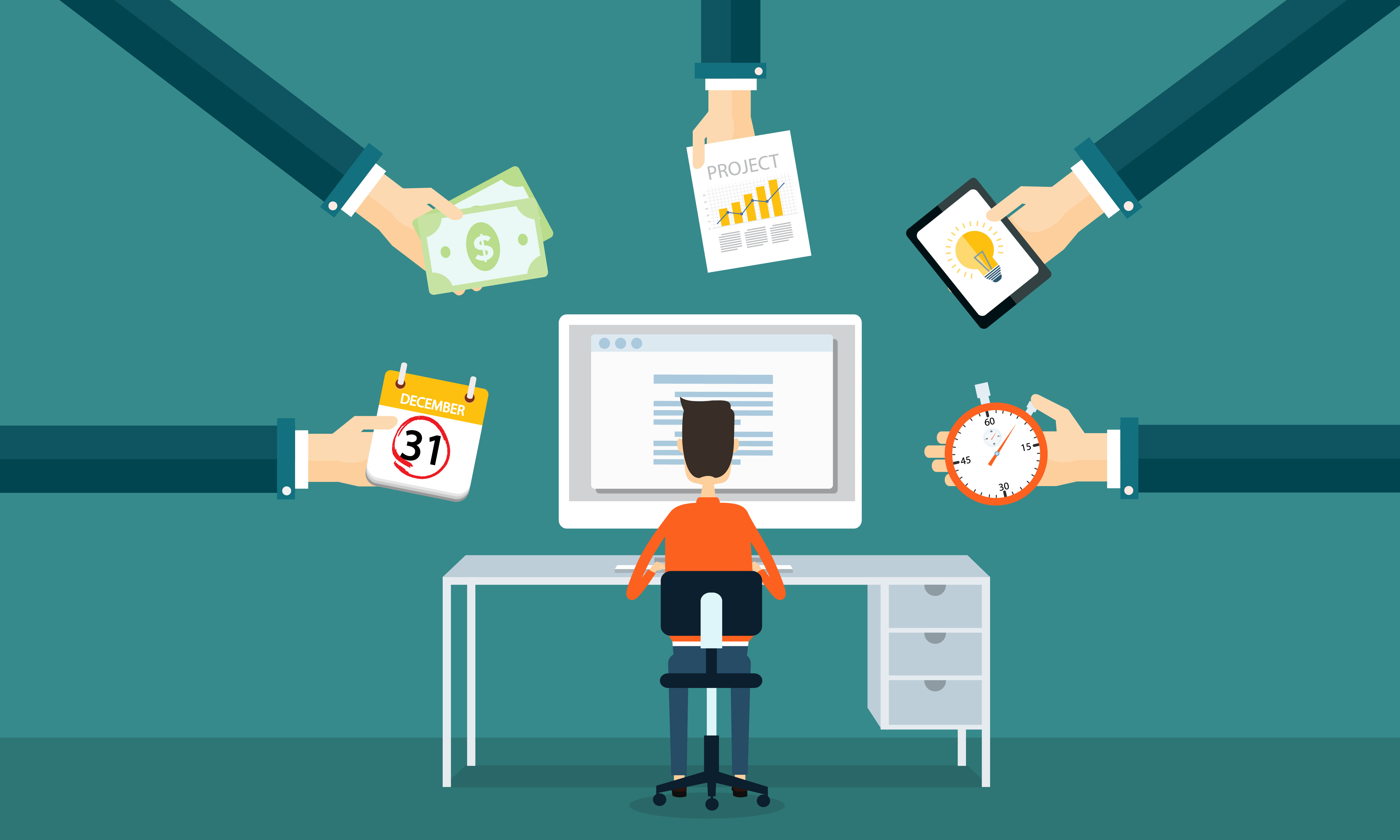 Trying to run a business? Have other tasks that you need to do? Need a break from marketing?

Well you're in luck. Today, it's easy to outsource all or part of your marketing efforts to freelancers. Furthermore, freelancers won't just save you time, they also usually have the skills and connections to take your marketing to the next level. But that raises the question; How do you hire a freelancer?

Let's find out.

Defining What You Need

If you're considering outsourcing your marketing efforts, the very first thing you should do is define exactly what you need done. For example, if you need a new blog post for your company's blog, you'll need guidelines on length, subject, tone, other articles to link to, your promotion strategy, and more.

Once you've defined what you need, make sure to communicate it to the freelancer in detail. Because freelancers are not full-time employees, they often don't have full information about your company and your marketing goals. If you don't provide clear guidance, you risk wasting time and resources.

In addition to defining the task, you should give some thought to what kind of skill set you need in a freelancer. Do you need someone who can write a few simple tweets? Or do you need someone with a PHD to optimize your ad spend program or to make sense of your marketing data?

Either are fine but if you hire the wrong person you'll either spend way too much or get a poor quality of work which ends up costing you money. Once you've roughly defined the person you need to hire and the task you need accomplished, the next step is to actually find a freelancer.

Finding a Freelancer

Although there are many ways to find a freelancer nowadays, the two easiest ones are through referral or through a job board.

Referral

The easiest and best way to find a good freelancer is to ask your friends and colleagues if they know someone. Once you've defined exactly what you need, email or call your friends and explain what kind of person you're looking to hire.

They will often know someone who is willing to make a few extra bucks or will even do the task themselves. As a result, referrals are free or close to free. Furthermore, referrals are also great because you already know the freelancers will perform good work.

Job Board

The other avenue for freelancers is through job boards, especially boards that specialize in freelance work. Two of the best ones are Upwork.com and Freelancers.com.

On both sites, you can simply log on and enter the project you need done like "Content Writing" or "SEO" and you'll be presented with a list of freelancers who specialize in that topic. Aim to select freelancers who have a high success rate (meaning they were able to complete the project) on previous projects, have positive reviews from past projects, have the specific skills you need (i.e. don't hire someone who writes medical articles to write a piece on education) and are offering a fair rate for your project.

Hiring a Freelancer

Once you've found a freelancer who seems like a good fit from either referrals or job boards, you'll want to do some due diligence before hiring them. With a freelancer, you want to focus more on ensuring the candidate has the skills and the time to complete the project.

You don't need to spend as much time as you normally would with a candidate for a full-time position because things like cultural fit are less important.

Communication

Once you've hired a freelancer, focus on communicating well. Because a freelancer doesn't fully understand the goals of your organization, if you don't communicate well, they may make some incorrect assumptions which leads to a poor outcome.

Here are some guidelines for communicating with freelancers:

Establish guidelines for when you will be available for questions and how long of a delay you expect before you receive a reply.
Communicate in writing, even if you initially say something in person or over the phone. Writing helps ensure that a freelancer can check what you said later and specifics aren't lost over time.
Establish milestones and progress report timelines so that you can keep track of how the project is progressing.
If there seems to be any confusion, don't be afraid to reiterate what you've said in the past.
Conclusion

In conclusion, you can find freelancers nowadays for almost any task your business needs to accomplish. However, hiring a freelancer is a bit different than hiring a full time employee. You'll need to be clear about what skill set you need in a freelancer and the project you need done.

Then you'll need to communicate it effectively. If all goes well, you'll be able to take your business to the next level. And remember, if you find an awesome freelancer, keep them around and refer them to friends to build the relationship.